At Seery's Cash & Carry, food packaging is our bread and butter.
After nearly four decades in the trade, we are proud to call ourselves experts in providing food packaging solutions for the fast-food and hospitality sectors. 
We offer a tailored range of the best recyclable, biodegradable and compostable food packaging options on the market. These include compostable and biodegradable take away bags, take-out food containers and food wrap, recyclable and compostable coffee cups, PLA drinks containers and much more. Contact us today to get our best prices on our vast range of fast-food packaging.
We also stock a comprehensive range of packaging supplies for the bakery trade, including cake boxes, containers and cake boards.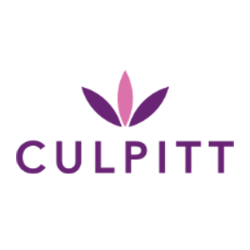 Types of Packaging We Offer
Fast Food Packaging and Take-Out Containers
We stock an impressive range of take-away packaging and containers for use in delis, restaurants and fast-food outlets. These include:
Paper Carrier Bags

Chip bags

Burger boxes

Hot and Cold Take-out Food Containers

Foil Containers

Snack Boxes

Pizza Boxes

Portion Pots

Soup Containers

Coffee Cups

Milk Shake Cups

Smoothie Cups
Eco-Friendly Packaging & Products
In recent years we have been developing our Green Marketing Campaign whereby we have been continually replacing our non-sustainable food packaging with recyclable and compostable environmentally friendly options. Through good product sourcing and by staying in tune with customer demands we have been able to develop a comprehensive range of Eco-Friendly compostable products which we are very proud to bring to the market. 
In this range we offer sustainable options on a variety of products:
Eco Friendly Fast-Food Packaging

Compostable Takeaway Bags

Bagasse Burger Boxes and Food Containers

Brown Kraft Food Trays 

Compostable Portion Pots 

Recyclable Pizza Boxes
Compostable and Recyclable Take-out Food Containers 

Pulp Salad Containers

Kraft Deli Containers

Compostable Soup Containers
Composable Deli Supplies and Drinks Cups

Compostable Food Wrap Sheets

Recyclable and Compostable Coffee Cups

Compostable Smoothie Cups/ Water Cups 

Compostable Straws and Napkins

Biodegradable and Compostable Cutlery 

Eco Friendly Hygiene Supplies

Compostable Bin Liners 

Biodegradable and Compostable Refuse Bags 

Eco Friendly Hand Towels 

Eco Friendly Toilet Tissue

Eco Cleaning Products
Going Green is our future. Request our eco product pricelist today!
Our comprehensive bakery packaging range covers all your needs for display and transport of baked goods. We stock a wide range of sizes in each category to suit all your requirements. These include:
Cardboard Cake Boxes

Cardboard Tart and Muffin Boxes

Foil Tart and Flan Trays

Cake Boards 

Straw Cards and Cut-Edge Cards

Muffin and Bun Cases

Greaseproof Cake Liners

Plastic Cake Containers

Plastic Bun and Muffin Containers

Baking Parchment 
We source and supply personalised printed food packaging and disposables at competitive prices.  Why not use your packaging to strengthen your brand message. Our most popular branded items include:
Printed Serviettes

Printed Paper Chip Bags

Printed Paper Carrier Bags

Printed Pizza Boxes 

Printed Coffee Cups